Our engineering team is excited to announce that their test flight using the RA-6500 Radar Altimeter was a success.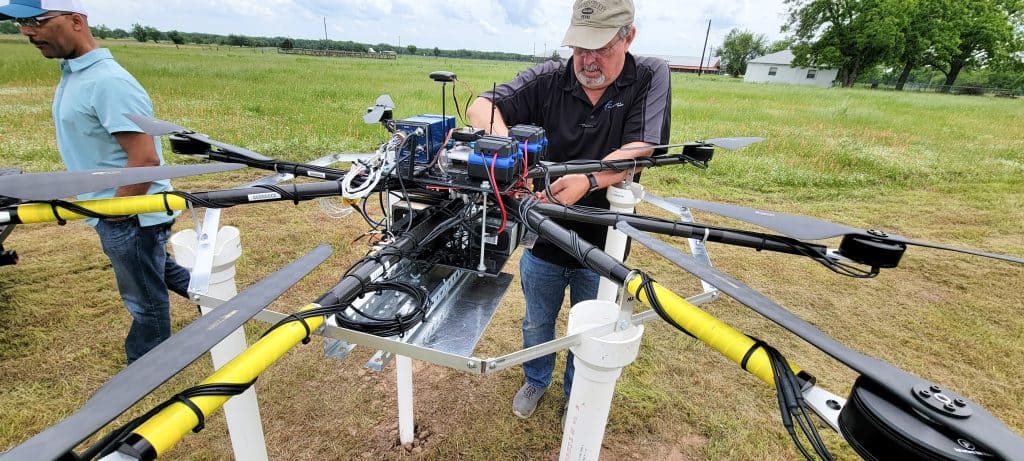 Last week, FreeFlight's engineering team connected with John DeBusk, FreeFlight's certified UAV pilot, to test the RA-6500 TERRAIN Series radar altimeter on a drone in the Group 2 21 to 55-pound UAV weight class. We are excited to announce that this test was successful, and the RA-6500 worked as intended on the UAV. It was a pleasure to work with John DeBusk in conducting this test, and we thank him for allowing our team to be directly involved in this event. We also want to thank our talented engineering team, whose hard work made this test possible.
Here is how the test drone functioned with our hardware on board.
The RA-6500 is FreeFlight's flagship radar altimeter solution and is known for being a low-size, weight, and power (SWaP) 5G tolerant product with sub-foot accuracy. The RA-6500's compact form makes it a versatile and future-proof radalt for various use cases. With 5G tolerance being an important and needed feature in today's skies, we are excited to see how this product can benefit those in the UAV space.
Want to learn more?
Are you interested in our RA-6500 solution for your UAV operation? Feel free to reach out to our team during AUVSI Xponential 2023. Anthony Rios, our President, and Behlul Poonawalla, our Vice President of Products and Services, will be in attendance and can discuss any questions you have regarding this solution.