VMAT™ – Ground Vehicle ADS-B
Airborne ADS-B technology packaged into a robust solution perfect for airport ground vehicles.
VMAT 1.0 – Ground Vehicle ADS-B
Installed in Over 30 Airports with Fleet Sizes of 2,500+
FreeFlight's VMAT 1.0 includes an ADS-B aviation-certified internal WAAS/GPS sensor that provides the ability to collect position, velocity, time, and other vehicle state information in real-time. The system transmits data from the airport ground vehicle to air traffic and ground control once per second, allowing a positive identification of the vehicle.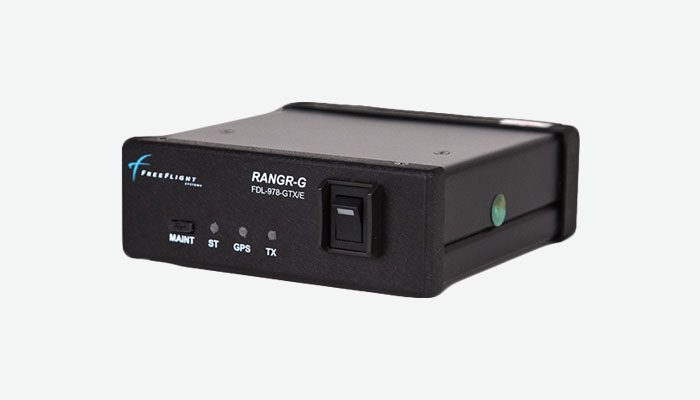 Internally Stored Mapping
Utilizes an internally stored map of the airport control area with Multi-Polygon map storage (6,000 points max).
Fully compatible with ASDE-X and multilateration (MLAT) systems for harmonic compatibility between the two systems.
Approved equipment listed under AC 150/5220-26
Hard mounted antenna set-up for significantly safer airport environment, eliminating FOD risk
Designed for Safety of Life
Designed and engineered for critical, safety of life applications (like runway incursion detection)
Designed to meet TSO-C154c and TSO-145c standards and compliant to DO-160G
FreeFlight Systems offers leading products and solutions to improve situational awareness and to achieve compliance for aviation's rapidly evolving regulations.
FreeFlight Systems offers numerous antenna and accessories to help you get the most out of your flight operations. 
With hundreds of STCs for leading airframes, FreeFlight Systems or its associated sister companies can offer you STCs on virtually any airframe. 
Need more information? Get in touch with FreeFlight Systems' technical experts to learn more about our ground ads-b solutions.
Download the Product Sheet
Need more information? Download the product sheet and get in touch with FreeFlight Systems' technical experts to learn more about our NextGen solutions.